Cindy Sherman
Untitled Film Stills
1979-80
The Untitled Film Stills are a series of 70 photographs depicting women in various situations and different locations, each still had its own story and emotion. Sherman is the model for every film still, she would dress up and put on different makeup to make herself look like different people. She would internally construct plots in her head for what these women would be doing, why they were where they were, and what they were feeling. This series is her only titled work, which is ironically Untitled Film Stills.
Sherman purposely made these photographs to look like stills from a film. Some ways we see this is: the photographs only being in black and white (a reference to Hitchcock's older work), the somewhat out of focus areas, and the lighting is dramatic like it would be in a film
This work encompasses all three of the mentioned characteristics that make her photos appear to be film stills. The dark, blurry background juxtaposed against the clear image of the woman, makes her face standout so that we see her emotion and think, what is she doing, what is she looking at, where did she come from, where is she now, etc. The viewer engages with the woman and creates a narrative to explain her.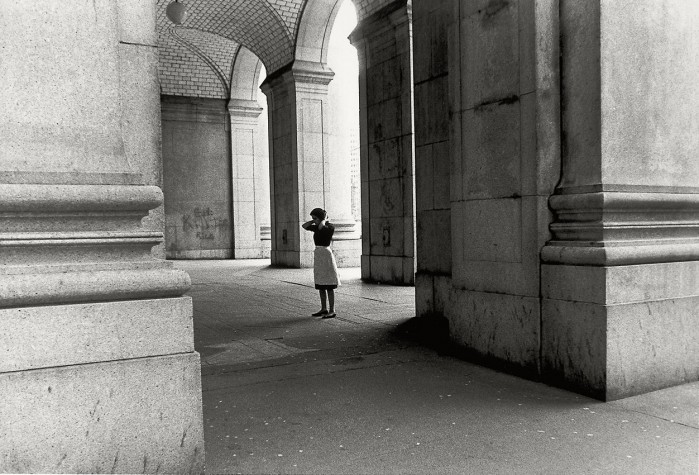 The two previous stills resemble Hitchcockian films. The first resembling many scenes from Hitchcock films in which someone is running through these large open areas and the camera remains zoomed out as the subject takes up only a portion of this expansive space. The second resembles a scene from Marnie. 
The themes of Sherman's art is the deconstruction of the image of women, "unraveling what women are about, what they represent, and how images of them are made and consumed." (smarthistory.khanacademy.org)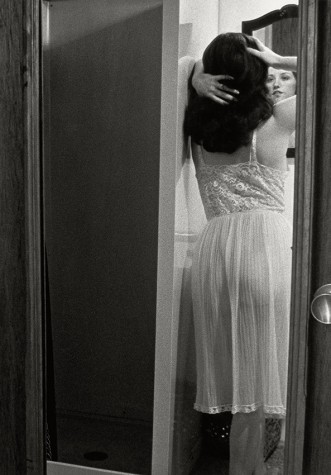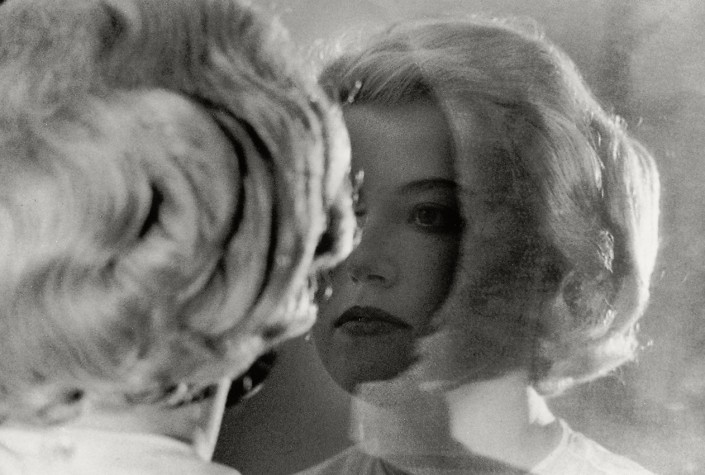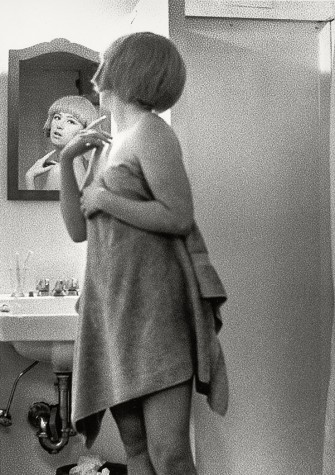 All of these images of women looking in mirrors underline her theme of women under the gaze of men, other women, and even themselves (which puts these works in the category of "Hitchcock motifs that reflect the object as fetish and the 'possessive' spectator). These stills show Sherman's message that the identity and image of a woman is created by what others see of them but also what women make themselves appear to be.
If this art interests you click on this link and it will take you to a 4 min or so talk about Sherman's art.