For me Vertigo was one of my favorite Hitchcock films that I have seen so far, although it was not as good as Psycho where the plot scheme carries ending suspense from the beginning straight through the end; however Vertigo was still a phenomenal work. There are some parts in Vertigo that are very slow for me, like the driving scenes. These for me seem too drawn out and over done. However, to an extent this gives the audience a stronger sense of suspense; we see what Scottie sees, we wonder what he wonders as Madeline follows all of the life of Carlotta Valdes. (http://www.clas.ufl.edu/users/nholland/vertigo.htm)
Scottie following Madeline as they drive around San Francisco.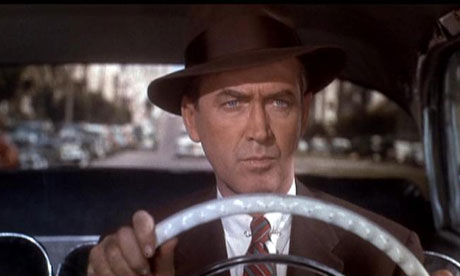 Besides the slow moments, Vertigo still has a very intriguing and twisted plot that could throw any viewer off because of how unexpected it turns out to be.  And I can see why it has been ranked so highly.
The twists and turns that are in the film Vertigo.